Study at UP FAMNIT
print
WELCOME TO UP FAMNIT!
Our programmes are open to all.
Currently, more than a third of our students come from abroad. Combined with exchange students, more than 15% international staff and more than 100 visiting professors and researchers annually, you will have a chance to truly feel the international beat of UP FAMNIT.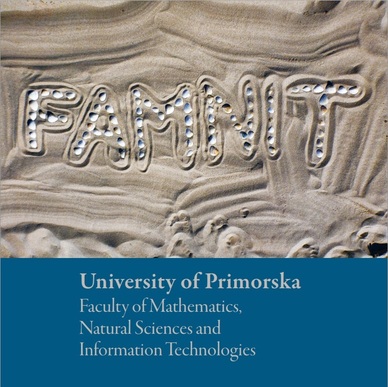 Click on the brochure on the right and discover what is going on in our Departments.
For more detailed information about the Faculty click here or check out Quick facts about the Faculty.
For questions about the Slovenian Educational System continue reading our General Information.
Whether you are coming to visit us for an exchange or for full studies, you will be able to find answers to majority of your questions on the following webpage: http://welcome.upr.si/en/