It is our pleasure to announce that the University of Primorska has been granted accreditation for the PhD Programme Renewable Materials for Healthy Built Environments which be implemented at UP FAMNIT.
The core area of the study program is wood science, with the emphasis on sustainable building design through interdisciplinary integration with other scientific fields (eg the role of IT in ensuring health to users of wooden, sustainable and zero-energy buildings).
The study programme offers a complete set of skills and knowledge in the fields of engineering, wood, and architectural science with aspects of health and information technology. These skills not only have the advantage of being highly applicative in the natural environment, but offer an interdisciplinary approach that is necessary to keep up with the development of contemporary construction science, or successfully work in the academic sector, public administration, or the economy.
The basic objective of the study programme is to educate top experts in the field of renewable materials for healthy built environments with a deep understanding of theoretical concepts, broad technical knowledge and the ability to independently develop new knowledge. Graduates will be able to develop and improve renewable materials for healthy built environments in Slovenia and beyond, as well as for further development of the profession at academic level.
The study programme will be implemented in Slovenian and English in the next academic year at UP FAMNIT, more information will be available on the Faculty website shortly.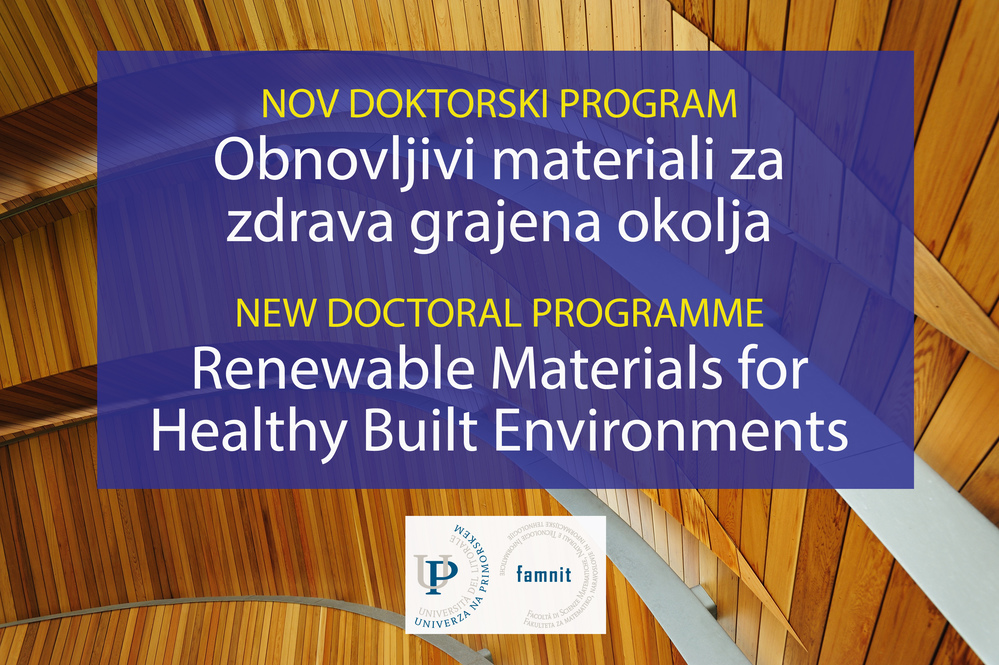 ---